It's no secret that nearly every professional or sports amateur club today implements boxing as part of their fitness preparation. It's been rated Number 1out of all sports reviewed internationally as the most physically demanding on its participants. Each sport was judged on a scale from 1 to 10 over ten categories:
The ability to produce force.
The ability to continue to perform a skill or action for long periods of time.
The ability to produce strength in the shortest possible time.
The ability to move quickly.

The ability to change direction quickly.

The ability to stretch the joints across a large range of motion.
The ability to withstand physical punishment over a long period of time.

The ability to overcome fear.
The ability to react quickly to sensory perception.

The ability to evaluate and react appropriately to strategic situations.
WHAT WE OFFER GOES FAR BEYOND TECHNICAL SKILL, HIGH-PACED CARDIO OR ON-ON-ONE TRAINING… WE AIM TO HELP YOU LIVE YOUR LIFE AS A CHAMPION.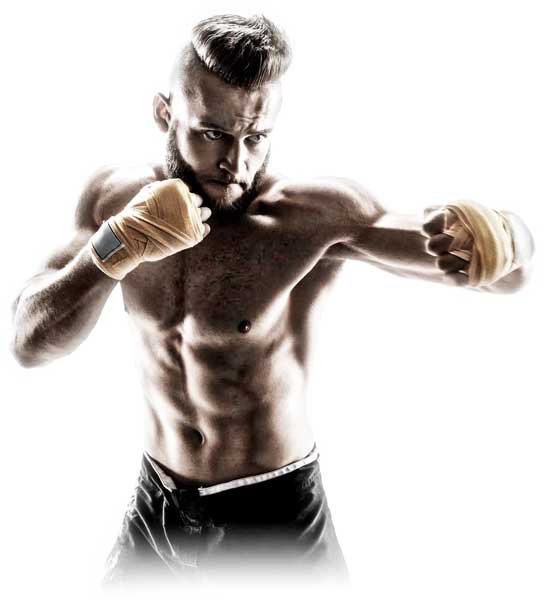 In order, these are the 10 highest rated physically demanding sports:
01 BOXING
02 ICE HOCKEY
03 AFL FOOTBALL
04 BASKETBALL
05 WRESTLING
06 TENNIS
07 GYMNASTICS
08 NRL FOOTBALL
09 SOCCER
10 SWIMMING
* Source: Australian Sports Foundation 2010
Every athlete is gifted with their own core skill sets, but we can sharpen any aspect their sport demands through boxing. If it's one-on-one training you need or periodised programs over a pre-season, we can help you plan a more specific formula for your field of sport.