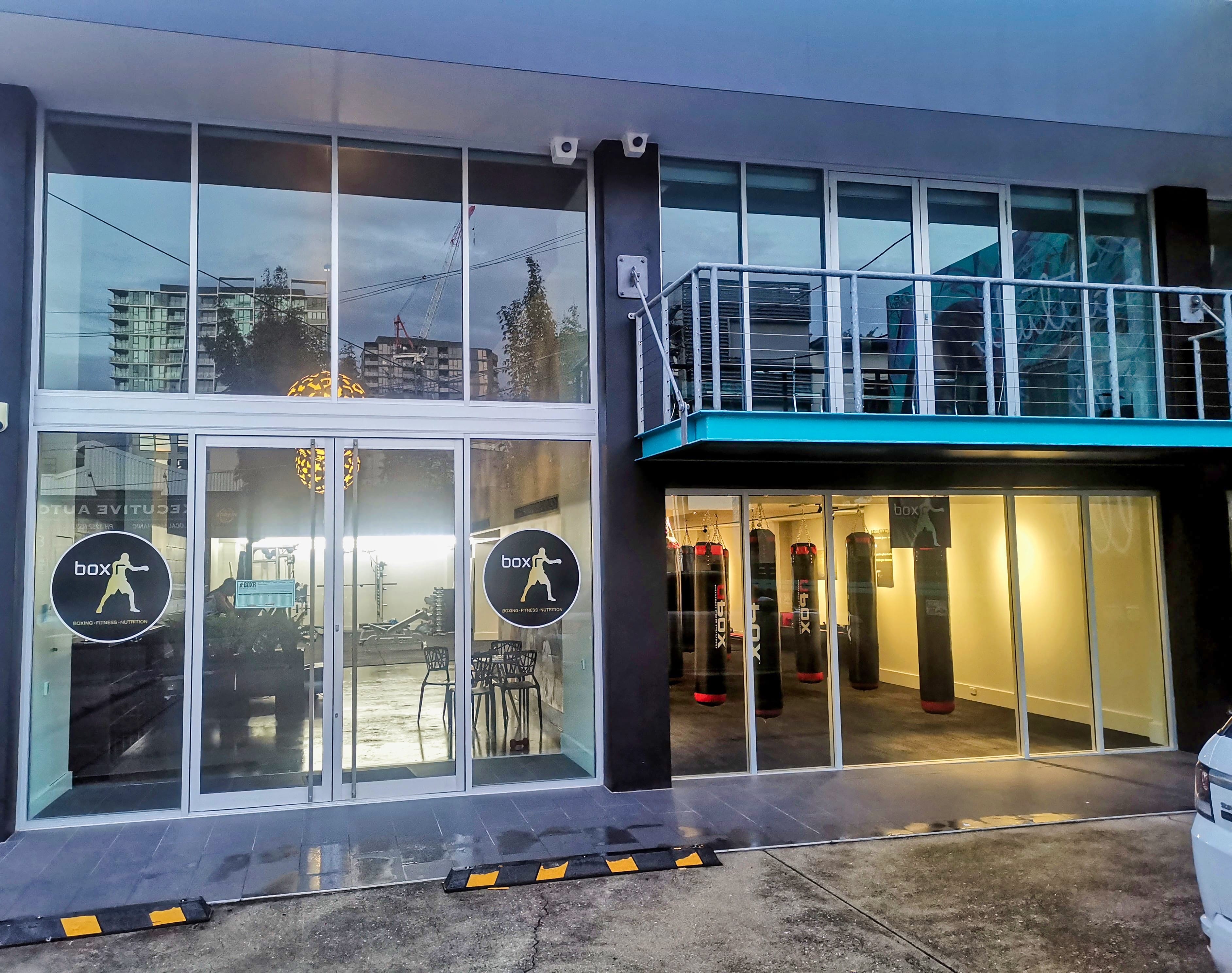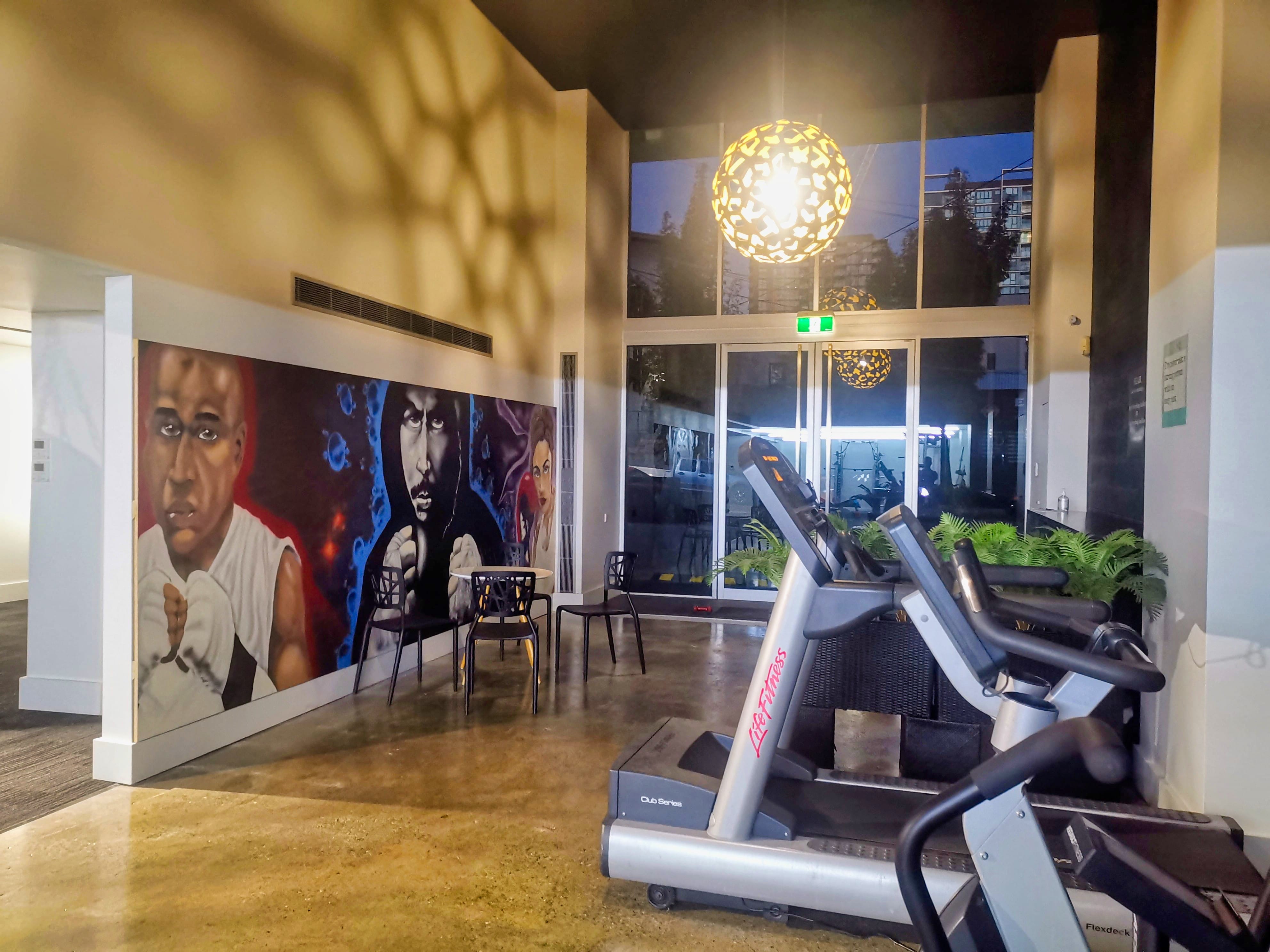 In a saturated health and fitness market dominated by aimless and unsupervised 24/7 gyms, people are looking for more variety, personal attention and professional guidance. We focus on contemporary training techniques, explosive interval-based activities and more of the things you might not expect to see at a conventional gym. But expect to be challenged, expect to see change and expect to be served by some of Brisbane's leading fitness professionals.
BOXR is all about boxing, fitness and nutrition. We make people fit. We make people healthy. We make people strong. We make people lean. We make people fast. And we do it using the principles and protocols of boxing. We cater for everyone, every age, every fitness level. Our coaches are personable, friendly and the best in the business. Their primary goal is to assist you in being the best you can be, to raise the quality of life through fitness, confidence and a sense of belonging.
Each of our Group Classes are an intense, ultra-calorie burning and super charged metabolic workout for up to 30 people in a friendly and empowering environment. You go hard enough… you'll burn over 1,000 calories. Our Personal Training is built around contemporary power conditioning disciplines that challenge and fast-track your fitness goals. Our Nutrition is geared towards making permanent changes to your eating habits that will complement your training and help achieve your optimum health.
Sporting clubs, coaches and people like yourself are looking at the disciplines to supply and satisfy different parts of their fitness requirements.
With that in mind, BOXR has created 4 separate training zones: there's an area hung with 12 uniform 6-foot PUNCH heavybags, 2 floor-to-ceiling balls, 2 teardrop punching bags for upper cuts and rips; an open floor space of 160sqm for padwork, plyometrics and interval-based training; a fully-sprung 5x 5 meter ZEBRA competition ring for more competitive work and a 100sqm free weights area loaded with Hammerstrength and Lifefitness cable and cardio equipment.
Our group classes and PT's are coordinated in each of these training zones, we'll mix things up as much as we can. In classes you could have 10 people on the bags, 10 on the floor with pads and 10 in the ring working on their agility and footwork, rotating through timeframes set. PT's can be a matrix of supersets, cardio and plyometrics. The key to our culture is built around non-repetitive combinations of strength, speed and endurance.
You will not find any commercialised exercise programs in anything we do. Our challenges are more specific group programs designed over 8-week blocks. We offer weight-loss courses, competitive fight formats throughout the year. BOXR is also affiliated with Boxing Queensland registered as amateur boxing club. Our registered boxing coaches are Craig McKim and Ian Jacobs.
PAY 12 MONTHS UPFRONT
Take 10% off any membership if paid in full.
* PT sessions must be used within 21 days of joining.
JOINING FEE
The one-off membership fee of $79 includes a set of handwraps, a scan card and a free PT session. This fee is applicable for all first time members.
CASUAL RATES (CLASSES/GYM)
Single adult
$25/$15
10-session pass adult
$200/$125
Single student
$20/$15
10-session pass student
$175/$125
PLEASE NOTE: Our 10-session passes must be used within 12 weeks of purchase.
PERSONAL TRAINING SESSIONS
Personal Training available. Contact BOXR on 0449 654 392
NUTRITIONAL PLANNING
Nutritional Assessments
Full dietary analysis and initial consultation
Food Plans
Built around individual goals and targets, can include measurements if necessary
Bodyfat Assessments
3 assessments over a 6-week block
BOXR Shirt $25
BOXR Hoodie $45
BOXR Long-sleeve shirt $30
GLOVES $85
PUNCH Hand-wraps $15
GYM ACCESS HOURS
GYM OPENING HOURS:
Monday: 6am – 7.30pm
Tuesday: 6am – 7.00pm
Wednesday: 6am – 7.00pm
Thursday: 6am – 7.00pm
Friday: 6am – 1pm
Satuday: 6am – 9am (or by appt)
Sunday: Closed
• Closed public holidays
OFF-PEAK ACCESS:
Monday – Thursday: 7am – 5.00pm
Friday: 7am – 12pm
Saturday: 7am – 9am
Sunday: Closed