BOXR XP – Supercharged Fitness Classes in East Brisbane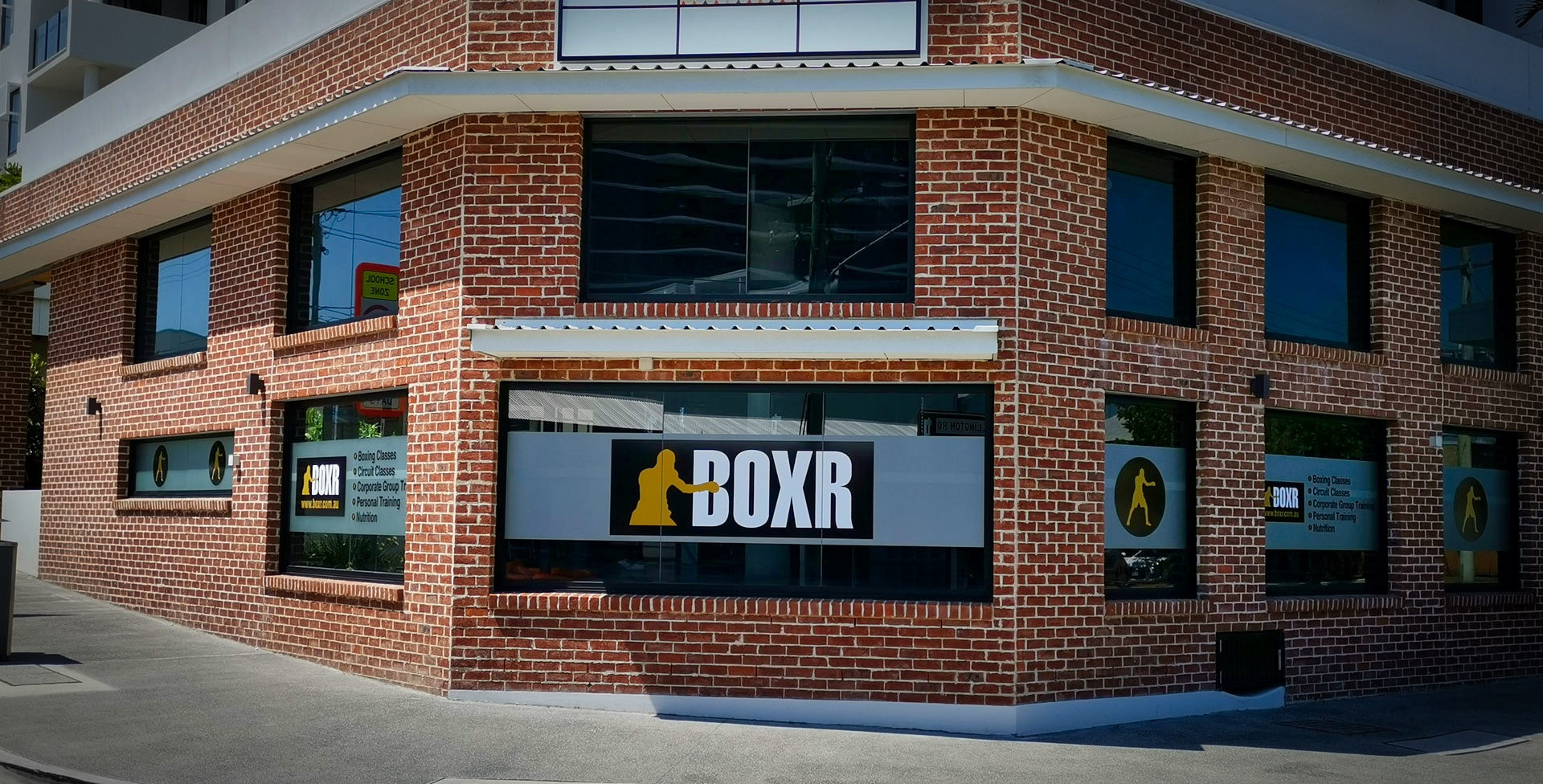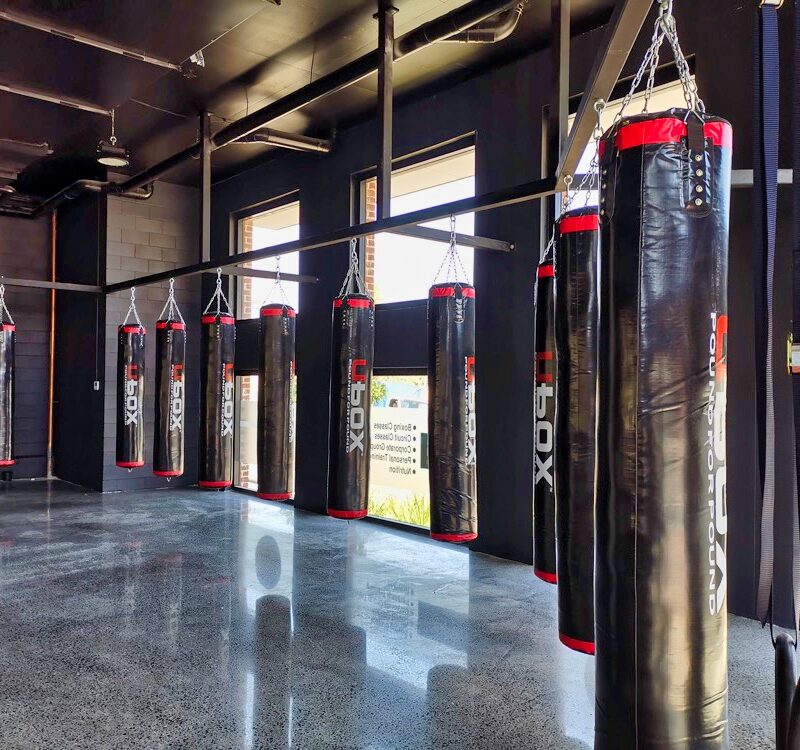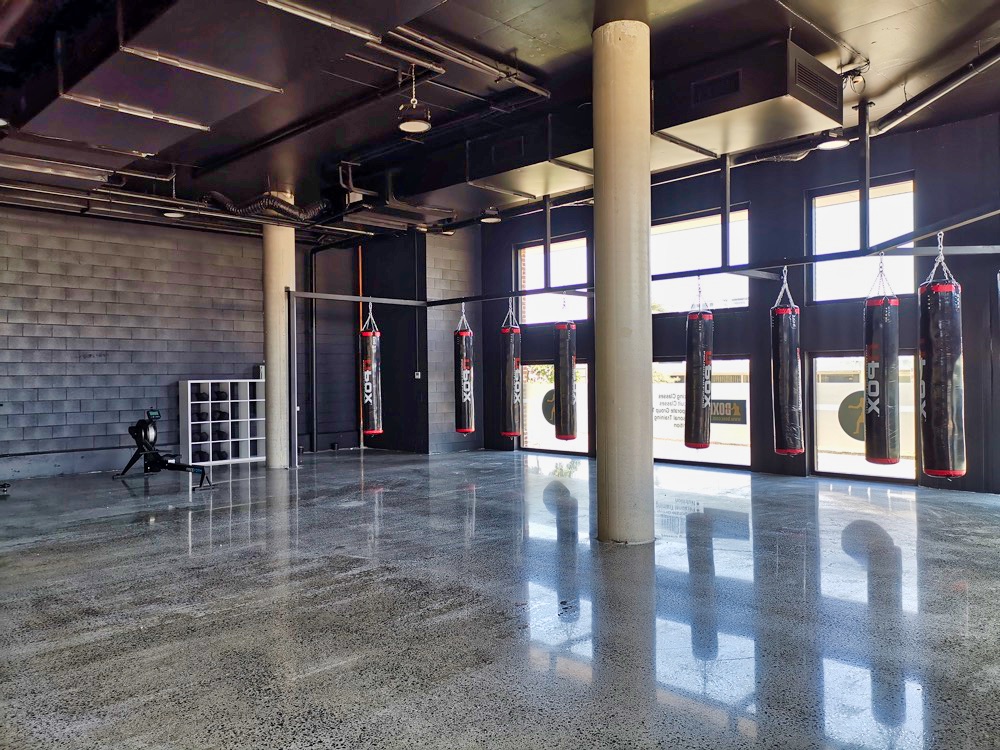 It's always the right time for ultimate fitness, and the new BOXR XP fitness classes in East Brisbane's Wellington Road are now ready to push your pecs, 'ceps and every other muscle to the limit.
Fitness, nutrition and constant encouragement at BOXR XP
Offering group classes in a new location, BOXR – the most comprehensive health and fitness concept available in Brisbane – is now bringing its motivating, fat-busting, muscle-amplifying group workouts to a wider, enthusiastic public.
Rapid results? There's only one short-cut. BOXR XP group fitness sessions
BOXR's community of excellent trainers and dedicated members are always happy to welcome new blood. We consider ourselves a Brisbane health and fitness institution, dedicated to wringing out the last drops of well-earned sweat at every session.
Serious about getting into the best shape you can but want to have a great time on the way? Join in at our new BOXR XP premises at 45 Wellington Road, East Brisbane.
Ready for Bodyblow, Metabox and Metablitz?
BOXR XP has selected BOXR's three most popular and effective classes that offer something amazing to all. And we're continuously on the lookout for even more prime locations for the following BOXR XP classes:
Go the full round
With Bodyblow classes, you and a partner will smash out professional boxing drills for ultimate core strength and agility training.
The fat furnace
Metablitz is the result of a heavy dose of science and an expert knowledge of accelerated muscular development that quickly forces and maintains fitness and endurance levels to professional standards.
Vigorous variety
Join the BOXR Metabox class that mixes a high-intensity combo of boxing drills and metabolic training. Float and sting to your heart's content (and appreciation).
Extreme Fitness, Brisbane. Accessible to all.
Weight loss, muscle mass, endurance, recovery? Whatever your reason for getting (back) into shape, BOXR XP action-packed classes will get you there. We integrate high-intensity training with a personable atmosphere, top-level kit, plenty of space to move around and rapid, rewarding, radical results.
Already a member at BOXR Tenerife or 17 Mile Rocks? Then you're already a member at BOXR XP. All of our 45 Wellington Road, East Brisbane, fitness classes are included in your BOXR membership plan.
Gymnastics rings
Battle ropes
10 heavy bags
Kettle bells
Dumbells
Barbells
Functional cardio equipment
All prices quoted are inclusive of GST
Flexible (paid by direct debit)
12-month Membership (paid upfront)
PAY 12 MONTHS UPFRONT
Take 10% off any membership if paid in full.
* PT sessions must be used within 21 days of joining.
JOINING FEE
The one-off membership fee of $79 includes a 30 minute PT session, a set of handwraps and a scan card. This fee is applicable for all first time members.
PERSONAL TRAINING SESSIONS
Personal Training available. Contact BOXR on 07 3216 0440
NUTRITIONAL PLANNING
Nutritional Assessments
Full dietary analysis and initial consultation
Food Plans
Built around individual goals and targets, can include measurements if necessary
BOXR Shirt $25
BOXR Hoodie $45
BOXR Long-sleeve shirt $30
GLOVES $85
PUNCH Hand-wraps $15